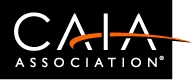 Seminar part of: Annual CAIA Macro Panel, CAIA London's flagship educational event Hosted and Sponsored by Goldman Sachs
"I want to personally thank you for your participation in Wednesday's CAIA London Macro Panel Event but also offer the sincere gratitude of CAIA London, its members and candidates, and the CAIA Association in Amherst. By all accounts it was our best ever event and we owe that to the five of you. I hope you enjoyed yourselves and found the dialogue and different views and perspectives as interesting as we did in the audience. You guys were great."
Luke Dixon, Senior Investment Manager - Hedge Funds, USS Investment Management Limited
Additional Details: The CAIA Macro event features a moderated panel discussion of 4-5 prominent hedge fund managers and strategists. In recent years the panel has featured Colm O'Shea of COMAC, Jamil Baz of GLG, Hugh Hendry, and many others from such firms as Brevan Howard, Caxton, Tudor, Fortress and BlackRock.
The panelists will be asked to briefly review the macro (or micro events, as it were) that effected the markets in which they trade over the past 12 months. The panelists will then be asked for their macro forecast for the year ahead – which events do they see shaping markets – and what trade(s) would the panelist put on to monetize that expectation.