Image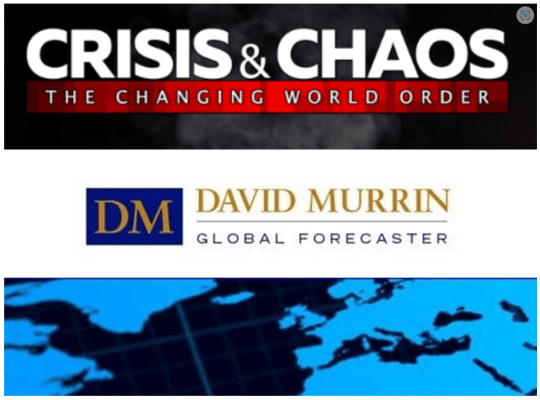 Dear Arkite,
Followers of Murrinations were forewarned of all the key events over the past three years, including;
The onset of Covid In Dec 2019 three months before the lockdowns
The end of COVID with the onset of the Omicron SA Variant
That the US stock markets would peak in November 2021
That inflation was set to surge in early 2022, leading to higher rates for years to come
That Ukraine would be invaded 6 months before the war started
That house prices had peaked in August 2022
That Gold and Silver would become key safe havens
As you know I have been raising the alarm that China is now well-positioned for a surprise attack that could be devastating to the current international system. I even based one of my books, Red Lightning, on a fictional scenario that is becoming more realistic by the day. Details of which were explained in Red Peril 26: In San Francisco, Xi Took One Last Look Into His Victim's Eyes
I recently highlighted these urgent issues when I spoke at the Crisis & Chaos webinar Conference.
The good news is that I have been able to secure a copy of my presentation for limited distribution to our Gold Level Murrinations subscribers which explains how we got to this dire point and what the future looks like.
You can watch my talk by clicking the link below and purchasing any Gold Level subscription to my Murrinations Insights.David explains the long-term and short-term forces that are driving the world along the road to a fully kinetic WW3, based on his human systems theories. In doing so, he offers a unique understanding of unfolding events that no one can afford to miss.
Thus in addition to kickstarting your understanding of the theories and conclusions behind Global Forecaster you will unlock a wealth of insights and predictions with my Gold Level subscriptions, granting you exclusive online access to my Murrination Insights. 
Image