David Murrin's Subscription based views and analysis straight to your inbox
Introduction
Deliverable
David's focus will be on Macro trends. De-risking against shocks and finding new trading opportunities and strategies to maximize investment returns
Who is this For?
This Market Analysis Service is designed by a highly experienced market Risk-taker of over three decades; for asset managers (Hedge Funds, Banks, institutional investors, and Family offices) with Medium and Long Term Time frames. David's history in managing macro capital and predicting market dislocations makes him an invaluable advisor to senior risk takers. His expertise and Financial Market Analysis are particularly relevant to the successful management and preservation of capital as the global financial system faces challenges of the order of 2008 in the years ahead. David credentials as a super forecaster are outlined below.
Basis of Analysis
David developed a unique and effective set of behavioural models to predict financial markets, whilst at JPM, which were extremely effective and profitable. They acted as the foundation for his 20-year career as a CIO of his hedge fund Emergent. With some remarkable returns in the most bearish of markets (e.g 84% in 2008 - see track record).
How does it work?
The service is subscription-based and provides two distinct inputs to our market analysis:
Arkent Updates named after the Ark and severity of the next expected global economic downturn. These are the integration of all elements of our market views into one coherent strategy and perspective. Integrating price models and our Geopolitical perspectives (Murrinations) into a single holistic predictive perspective. They are updated as and when major market events provide new information, which is on average once or twice a month.
Individual Market Analysis.This service is designed to provide long term and medium-term investment outlooks and specific recommendations in a range of markets outlined below. Updates are sent out real time as and when the market moves require.
Stocks
China A50
DAX
Dow Jones Index
Euro Stoxx 50
FTSE 100
India 50
Individual Stocks
Italy 40
Spain 35
S&P 500
US Tech 100
FX
Bitcoin ($)
Dollar Canada
Dollar Index
Dollar Swiss
Dollar Yen
Dollar Yuan
Euro Dollar
Sterling (Cable)
Sterling Euro
Sterling Yen
Bonds
UK Gilts
Italian BtB
US Bonds
German Bunds
Commodities
Carbon Emissions
Commodity Stocks
Copper
Corn
CRB
Gold
Gold and Silver Stocks
Iron Ore
Oil
Platinum
Silver
Soya Beans
David Murrin is the smartest of them all. He called Trump (before anyone else), Boris and Brexit, and called me on Feb 1 2020 to tell me to get 100% into cash.

Rob Hersov
Many thanks for your Valuable advice on positioning in different asset classes.

Prakash Shirke - CFA Investment Adviser
Several years ago I had the fortune of meeting David Murrin through Rob Hersov. David captured his audience with his candid dialogue, no frill content and a wit that equaled his exceptional insights. His ability to leverage off historical context and provide relevance to the current global political arena had his audience spellbound. I would recommend David as both a speaker or VIP dinner guest at any table.

Ariella Kuper - CEO Solution Strategists Pty Ltd
Recalling our meeting at a Hannam and Partners dinner and subsequent lunch, I have regarded you as something of a sage as you predicted both the Trump victory and Brexit referendum as well as the market meltdown which we have witnessed over the past week or so.

John Battersby - Director of the South African Chamber of Commerce consultant/journalist/author
David Murrin is a long time friend as well as a very special investor. He brings to the 21st century an enormous amount of experience as well as knowledge. We live in a very difficult environment. He is in invaluable.

Johnathan Smith Founder - Chesapeake Asset Management
I don't know enough about charting to make much of it myself, but I've seen enough to recognize the repetitive nature of market-driven behaviour. Market patterns do repeat and are therefore worth paying attention to. For instance, for a superb overview, take a look at David Murrin's website. His global forecasts and commentary is worth a sign up to run through his chart-supported outlook and reading of the underlying forces at play

Bill Blain - Morning Porridge and Shard Capital
David Murrin is one of the best global macro forecasters I know, do sign up for his newsletter… ...he is an outstanding human and one of my favourite people in this industry

Anric Blatt Managing Partner - Global Fund Advisors
Global Forecasting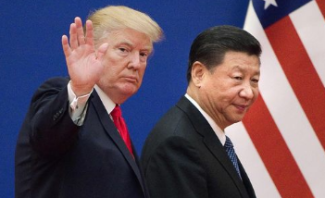 Global macro managers have to navigate a complex web of interconnected risks: market, credit, liquidity, financing, counterparty and operational, to name but a few...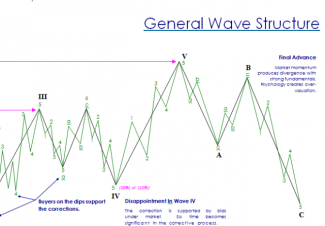 Pattern analysis templates for Market Analysis based on Elliott wave counts.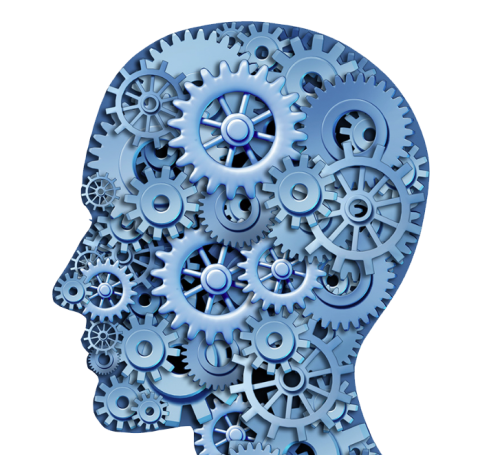 We would all like to benefit from seeing further into the future, whether buying stocks, crafting policy, launching a new product, or simply planning the week's meals. Unfortunately, people in general tend to be terrible forecasters!
Below is an example Market Outlook you would commonly receive from David. But as a subscriber you will also get a lot more detail and exclusive guidance on what to do with your investments.

Example Market Outlook
Oil coiling To Drop
Oil
Medium Term
Very Bearish
The $78 high in late 2018 completed the end of the wave 4 correction and since then we have been coiling to make a new low. The secondary high at $67 is significant as a wave 2. The pop upwards post the strike on Saudia facilities is also a smaller wave 2 correction and as such we expect to see oil break down in the weeks ahead. Long term targets are sub $27.