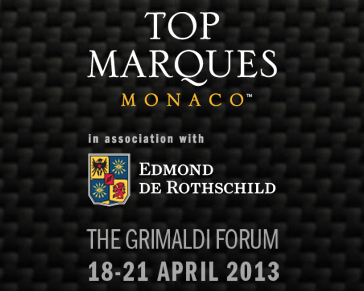 David Murrin was the Guest Speaker at the Financial Breakfast organised by the Edmond de Rothschild Group at Top Marques Monaco on April 19th 2013.
About 250 selected guests gathered to listen to Mr. Murrin's theories on the rise and fall of empires, alliances for a new world order and on where best to invest nowadays. His speech based on his book "Breaking the Code of History" covered:
The 5 Stages of the Empire Model in the context of past Empires, and today's World
Application of the 5 Stages Model to better understand the next 10 years for Geopolitics
The Commodity Cycle
the Decline of the West and Rise of China
"Thought provoking! It is impossible to not be intrigued by the relevance and evidence of David Murrin's theories", said Top Marques' Director Steven Saltzman. "We are thrilled that the Edmond the Rothschild Group has invited Mr Murrin to our show".
"The conference in Monaco was very enlightening and so close to my own opinions, which is what I told David on the day. I thoroughly enjoyed it and it quite literally made my day. " Capt Fabien Roche, Vice-President Operations, Sunrise Yachts