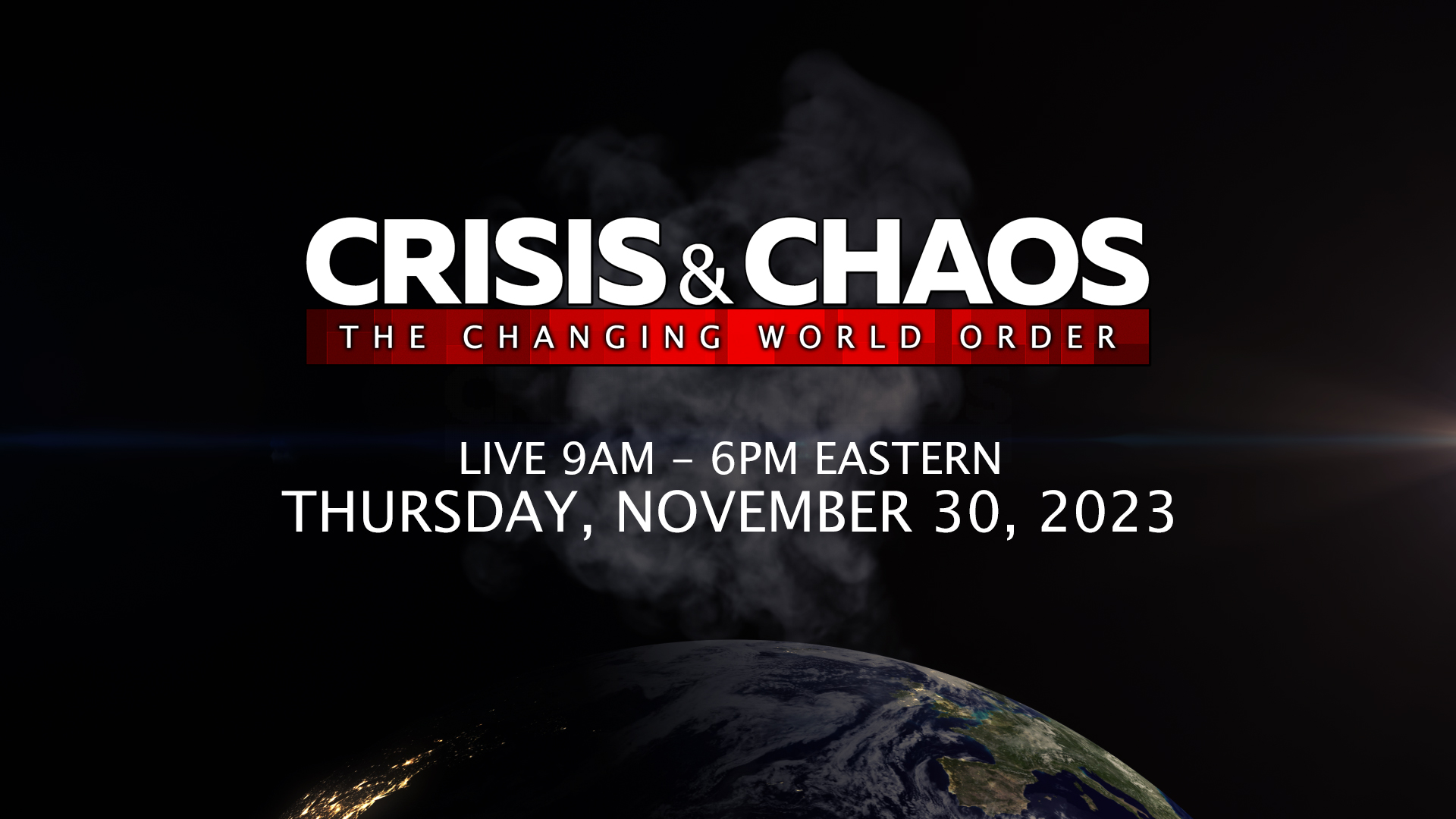 YOUR INVITATION TO AN EXCLUSIVE LIVE VIDEO EVENT
"THE MOST DANGEROUS TIME THE WORLD HAS SEEN IN DECADES."
It is not a stretch to say our world looks very similar to the way it did just prior to World War II. That war stretched across the globe, drawing in all the major powers. It was an integrated chaos that left nearly no one untouched. What is happening now has the potential of becoming something similar. And that's why respected voices from The Economist to Elon Musk are sounding the alarm. And why you need to be prepared for anything.
HEAR FROM THE WORLD'S TOP EXPERTS LIVE
Presenting Crisis & Chaos: The Changing World Order. This LIVE all-day online video event on Thursday, November 30, 2023, will bring together some of the most prominent military, geopolitical and economic experts. They will offer their candid analysis on the rapid political, economic and social transformations shaking the globe. Our speakers will answer our questions and moderated questions from you, our audience members. Expect to be challenged; expect to hear ideas you have never heard before; and expect to find clarity in an ever-more chaotic world.
If you are among the first 1,000 attendees to sign up to view Crisis & Chaos: The Changing World Order you will receive the early bird discounted price of $249. After the first 1,000 tickets have been sold the regular price of $499 will take effect. So hurry and get your ticket now!