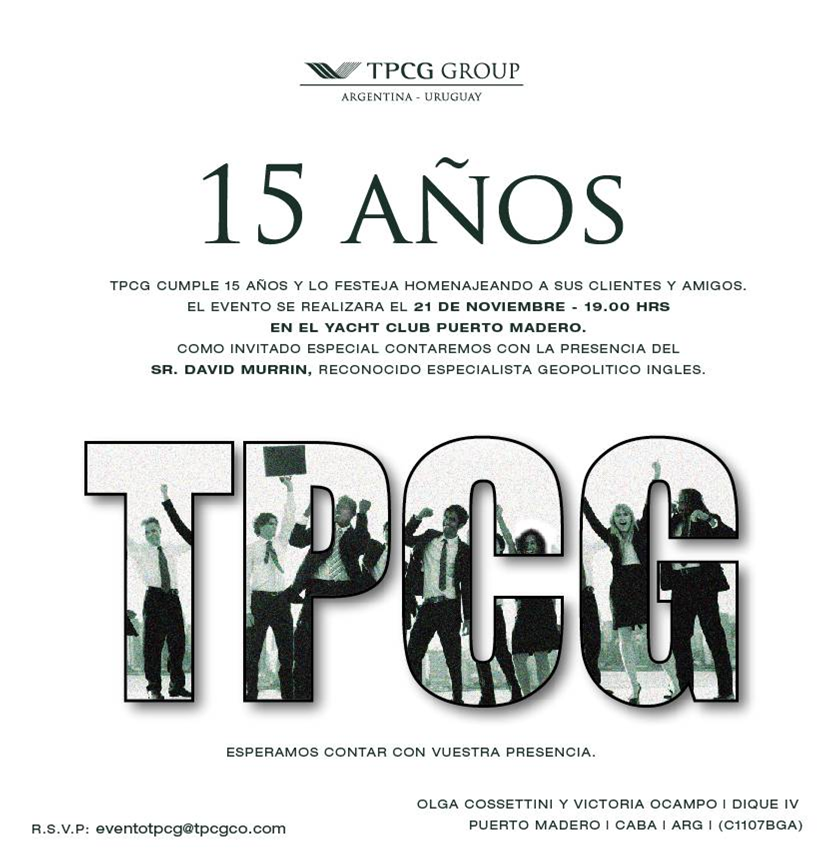 Speech Topics:
Based on the book "Breaking the Code of History"
Defined the 5 Stages of the Empire Model in the context of past Empires, and today's World
Application of the 5 Stages Mdel to better understand the next 10 years for Latin-America
Latin-America's role in the greater world
Investment opportunities in Latin-America
"In November 2012 TPCG Group (a Latin-American Fixed Income Brokerage Firm) located in  Buenos Aires Argentina, had the pleasure to count with the visit of David Murrin in its 15th Anniversary Event as the main speaker.
His presentation, based in his book "Breaking the Code of History" was very interesting and delivered with enthusiasm and style, capturing the audience's attention at all time.
TPCG had nothing but very positive feedback from clients and staff."
Fernando Alvarez de la Viesca, CEO