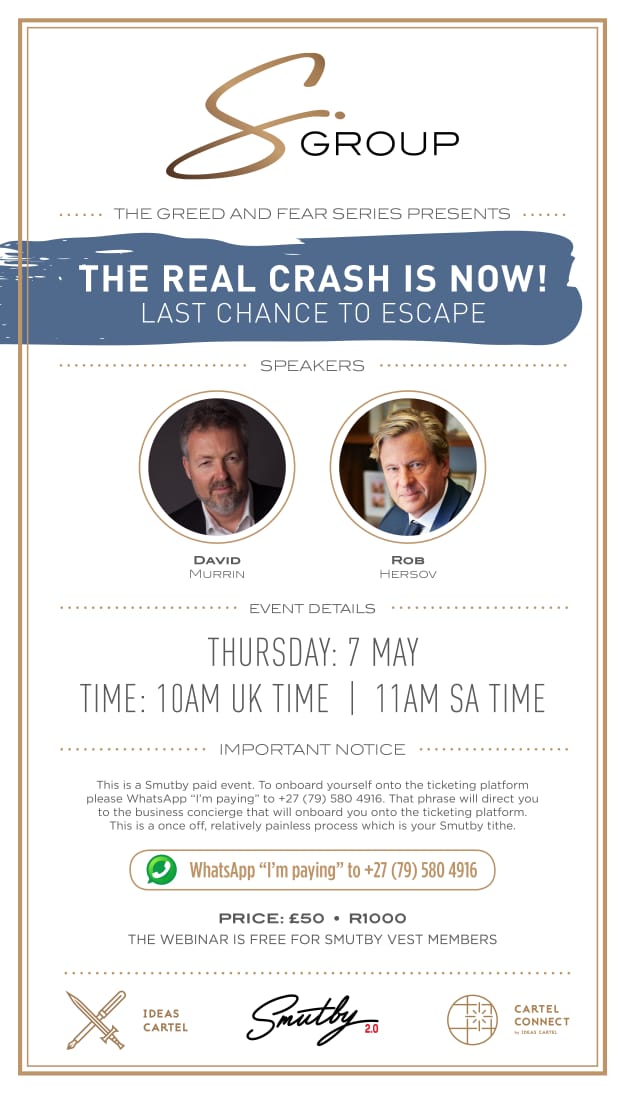 Last Chance To Escape.
David will be talking about the phase three equity decline that will wipe out equity value, in asset management holdings and pensions funds! A must listen.
This is to be held tomorrow, Thursday 7th May. Speakers are myself and Rob Hersov of Smutby. This is a paid event and costs £50 to register and listen. 
Please WhatsApp "I'm Paying" to +27795804916 to buy your David Murrin Tickets!
Reviews of this event
Image