Submitted by
David
on
Fri, 22/05/2020 - 15:15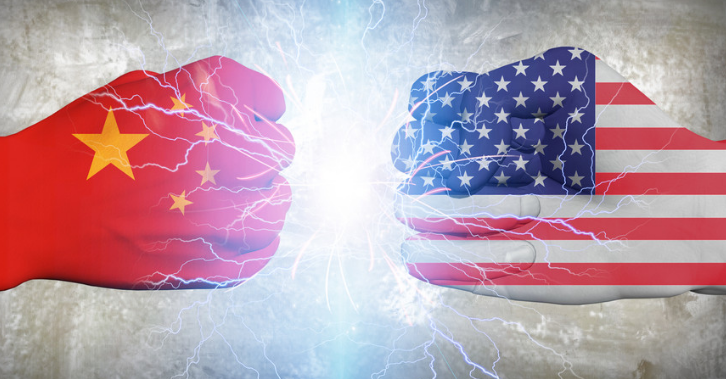 What is the biggest challenge humanity faces in the next decade?  I don't believe it would be this pandemic or climate change. Instead, I believe it to be the hegemonic challenge China poses to the West. Since 2004 I have argued this challenge would near its climax as the next commodity cycle peaked in 2026-2030. Consequently, over the past few weeks I have been focussing on raising awareness to the accelerating threat China represents to the West. If you have not read the following, I recommend you do so to place this article in context. The Acceleration of US-China Polarisatio...
To continue reading this post...
Subscribe To Gain David's Insights
Read David's Murrinations in full, covering the latest significant environmental, financial and geopolitical developments around the world. Spot emerging risks and opportunities with David's expert independent commentary, predictions, strategy and analysis. A subscription will give you instant access, as opposed to a 2 week delay for non-subscribers.
As an opening discount a 3 month subscription works out as £50 per month = £150 (+ VAT UK only) or an annual subscription is £40 per month (+ VAT UK only), paid annually costing £480 (+ VAT UK only).
Choose Your Subscription
3 Month Subscription
Annual Subscription
Free Arkite Membership
You are automatically an Arkite if you have joined the site already but if not then sign up for free.
As An Arkite
You will receive Murrination email alerts but will not be able to click through and view full posts for 14 days. You will receive Arkite Alerts with invites to webinars and information relating to the site development and urgent heads up on very significant events.
Strategic Market Perspectives and Financial Market Analysis
David also offers Arkent Scenario Updates - unified strategic market perspectives and Financial Market Analysis - real time trade recommendations across Equity Indices, Companies, FX Bonds, precious metals and commodities.
If you are already a subscriber login here