Submitted by
David
on
Wed, 05/02/2020 - 08:44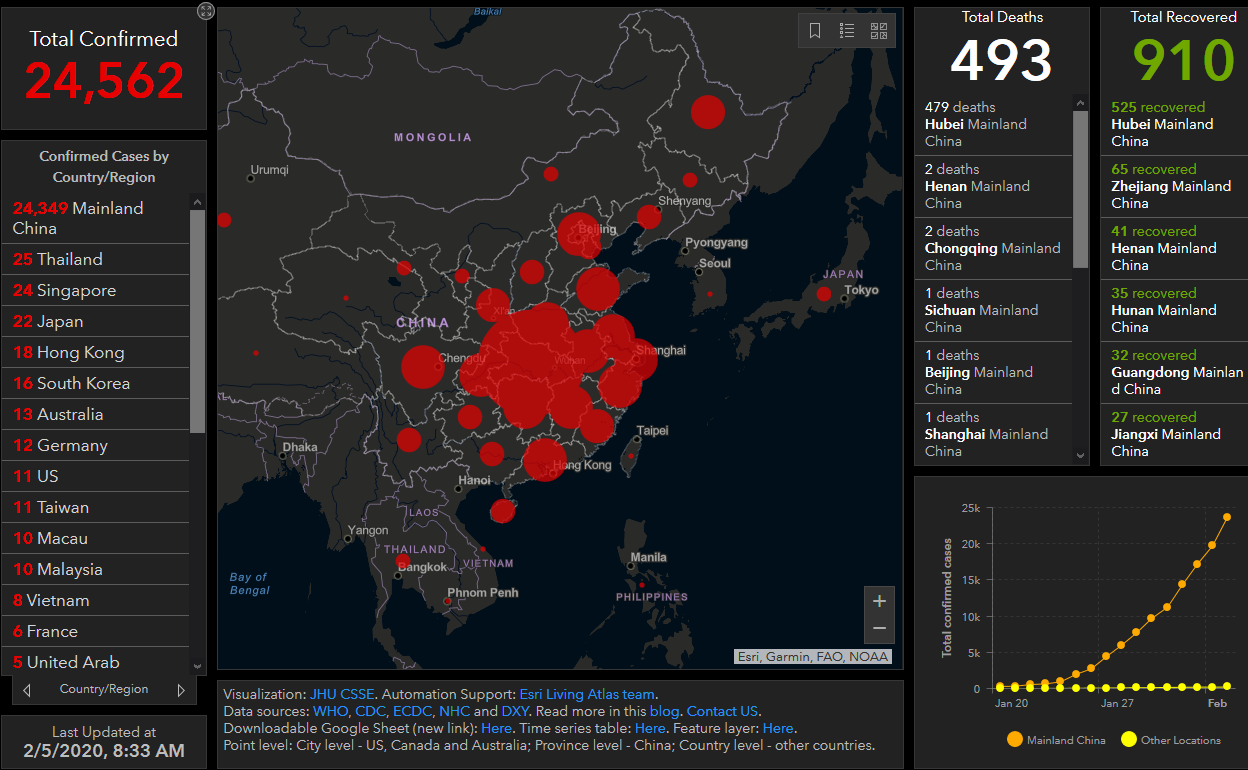 Arkent readers will know that the signals generated from our analysis across the market complex have been warning of an impending major decline in global demand many months before the arrival of the Wuhan Virus. This suggests that the impact of the Trade war has been far more damaging to global trade than most economists appreciate and that we have at the same time reached the limits of growth through financial Leverage, especially in America. Indeed we continue to believe that the US Stock market is at the top of a decade long investment Bubble and that the US economy is analogous to a super leveraged trade with for example 0.2% of real growth leveraged 10 times so that GDP appears to be 2%. Thus when the real growth drops to zero, ten times zero is zero. Hence the reversal when it comes will be very rapid. Note that when SARS broke out China was 3% of the worlds GDP, whilst today its is 17%.
Meanwhile the lock down of China will shut down the manufacturing centre of the world. This will create significant supply side disruptions in many areas, but of note would be the disruption of medical supplies to the world. A clear example of which is the current absence of medical masks which could extend to critical medical supplies.
Our key indicator in regard to global demand has been the price of commodities which in our view represents a  true reflection of global demand and indeed as the leading element in the commodity complex we are predicting The Impending Collapse of the Oil and Gas sector.
To read more ...about our expectations of the impact of the Virus on the global economy and markets,subscribe to The Arkent Scenario; Contact David