Submitted by
David
on
Thu, 29/11/2012 - 07:20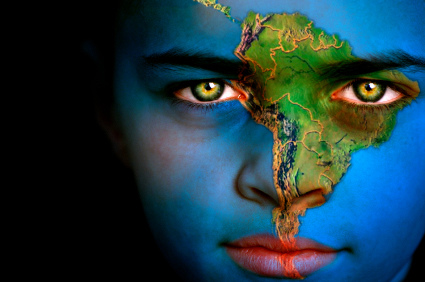 The process of the regionalisation of Latin America has clearly seen Brazil emerge as the dominant single nation in the region, with some 193 million of a total of 572 million population on the continent, contributing to 40% of the region's total GDP. This massive success is partly due to the underlying power of the demographic expansion of Brazil, as well as the pragmatic nature of its people, and has taken place despite the less than optimal policies of the country's popular President from 2003-2010 Luiz Inácio Lula da Silva.
Source FocusEconomics, LatinFocus Consensus Forecast, www.focus-economics.com
Brazil itself has most definitely reached the end of its regional phase without a regional civil war, which is also a very positive indicator, and one human history could and should learn from. But the country is clearly becoming increasing nationalistic and self confident, as demonstrated by last year's announcement that foreign investors will not be able to own more that 50% of any agricultural business. This decree is very characteristic of a 'late regional psychology' that is only currently shared elsewhere by China.
What is instructive for a student of human affairs is that this position of dominance has so far been achieved without a history of wars, and it worth asking what it is that makes this region so different and potentially inspirational? Firstly, a common catholic regional denomination provides a common overarching meme. Secondly, the population density is relatively low and so space is available for the internal expansion of each country, especially Brazil, which limits the likelihood of any external expansionist drives. Thirdly, with the exception of Venezuela, the tradition of democratic leadership is well established across the region, making aggressive acts much harder to initiate.
Source FocusEconomics, LatinFocus Consensus Forecast, www.focus-economics.com
However, that cannot be expected to last indefinitely, so it is vital that the nations of this region engage with each other, especially involving Brazil, to create a strong political framework that provides an overarching common political structure that can resolve current and future territorial disputes. It makes sense for Brazil's smaller neighbours to make their political overtures as soon as possible, as the gap between Brazil and the rest will only widen with time, and the basis of any relationship become more one-sided. Nations, much like people, value relationships created without an ulterior motive that recognise potential before it is manifested.
This situation works in reverse with respect to the relationship of the established powers such as the US to Latin America and especially Brazil. By embracing their new found success and initiating foreign relations based on equality and respect, the US has an opportunity to engage this growing region and enhance economic and political ties, in a way that will help shape the positive role that Latin America could take on the world stage.