Submitted by
David
on
Mon, 04/11/2019 - 20:11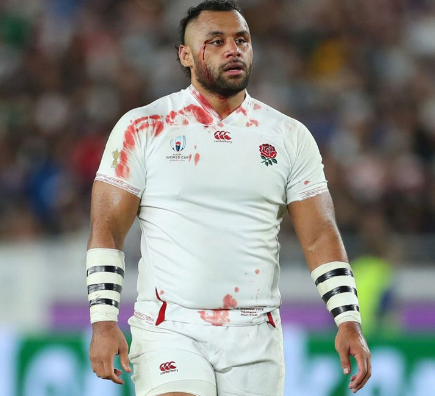 Firstly, congratulations to The Boks for winning the Rugby World Cup. An outcome that I never saw coming a week ago, after the semi-final win over New Zealand. My three-year-old prediction of an England win was close but in the end wrong! And resulted in the consumption of plenty of Humble Pie!
However, if England had to lose to anyone, then SA was the nation I would have chosen to win. Interestingly, South Africa has a similar expanding energy to Britain, but its poor political leadership has bled that energy dry, ablating any chance that this wonderful nation has had to advance itself. This third World Cup win by the Boks, also has strong political dimensions, as Ramaphosa (wearing the famous No 6 shirt worn by Mandela in 1995), who is failing to advance his nation's fortunes, sought to create an echo of the national unity that Mandela harnessed after the 1995 win. However this time, sadly the quality and vision of Ramaphosa, the ANC and the DA, is sorely lacking and they all need to urgently make a quantum shift in their collective thought process before this national energy can be harnessed for the collective good. Core to that change is the concept that leadership is service, without which any meaningful change to the fortunes of SA will sadly be illusive. That being said, SA now has a deserved new national hero in their Boks first black Captain Siya Kolisi. His story is truly amazing, moving and inspiring and hopefully his fortitude, courage and character, developed on his journey from absolute poverty to stardom, will inspire the whole nation but especially the political leadership to emulate his qualities.
The other massive winner was Japan, who hosted an exemplary World Cup and rugby team that inspired everyone who watched them play. Japan strengthened its geopolitical links to the western world, at a time when it faces China's growing power on its doorstep and needs its Western allies to be bound tightly in alliance.
So what about England? Well, I have to say that as a keen student of rugby, the first five minutes of play were truly shocking. It was as if the whole team had been fried by a disconbobulation beam. Missed inaccurate passes, players out of place, missing lifts and then two players colliding that then knocked out the tight-head prop Kyle Sinckler, who was a key player in the scrum.Without whom England had no chance of holding back the most powerful scrum in the tournament. I would not wish to diminish the SA win as they prosecuted England's weakness with relentless determination and power. However, something very strange and wrong took place within the England team's collective psychic/physical performance such that they did not turn up to play.  I do not believe that it was intimidation, overconfidence or arrogance but something as yet unidentified and very strange but certainly known to Eddie Jones and his team. Perhaps time will reveal the reason to the outside world. However, whilst England did not win, it is now the second-ranked team in the world, which is a huge advance on four years ago. With such young players, I would expect them to become stronger for their failure and grow as a team under the continued guidance of Eddie Jones, who will now have to wait for his knighthood! From our greatest failures are grown the seeds of our greatest success! Similarly, Wales should not be forgotten as they were also part of the  British national energy, and they showed a similar increase in performance and energy to reach the semifinals.
Indeed, national energy does not always manifest immediately.  But essentially it is the energy and determination to keep trying and learning from failures to come back and turn failure into victory. In that regard, I am sure the English Rugby team will do just that in the next four years.
National sporting energy is not just about a single game, but rather a manifestation across a broad front of sporting activities. Hence Olympic medal tables are excellent sampling measures. In Britain's case the trend is clear and quite remarkable. Indeed, even The Independent picked up on this on Saturday and my readers have been writing in with numerous examples of Britain's sporting prowess. Their analysis over eight sports showed that since 1950 this will be the best year for British men's sport. Key wins have been:
Formula One Lewis Hamilton winning the world championship for the 6th time (only one behind Schumacher)
Cricket England's World Cup victory
Football success for Liverpool and Chelsea in the Champions and European leagues
Cycling Tour de France GB Riders have won 6 out of the 7 past tours
So we maintain that Britain's national energy has never been higher in over a century and that we will continue to see this manifest in the Brexit drive for change and expansion. The next point of manifestation will be the upcoming election in December. Unlike SA who sadly has manifested poor political leadership, this will be Britain's opportunity to restructure Parliament and align it with the needs of the nation for great leadership that will expand its influence and affluence on a broad front.