Submitted by
David
on
Tue, 26/02/2013 - 12:41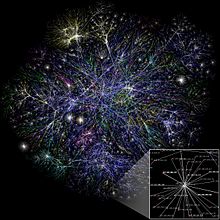 As I discuss in The Multi- Polar World, Chapter 5 of Breaking the Code of History, China completed its regionalisation phase in the mid 1990s and has since moved into the expansive phase of ascension to empire.
Key to this evolution is the ability to initially copy and assimilate the best ideas and practices of the currently dominant powers. To this end China has developed its cyber espionage capabilities with the single purpose of narrowing the technology gap between itself and the rest of the world by appropriating the best ideas and integrating them into its economy and armed forces. As that technology gap has gradually been narrowed, China has interpreted the slow response to its cyber encroachments into the West as a sign of weakness.
Like all actions of expansion, if these are not met by resolute counter force in defence, more will follow. The West's failure to counter theses attacks has without doubt encouraged further capabilities and these will extend beyond espionage and into the realms of warfare, with an inevitable impact upon us all.
Meanwhile the rate of cyber attacks originating from China has escalated significantly over the past year to almost epidemic levels. The question is when will the West act decisively to defend its interests and send a strong response signal to the Chinese.