Submitted by
David
on
Wed, 29/01/2020 - 09:09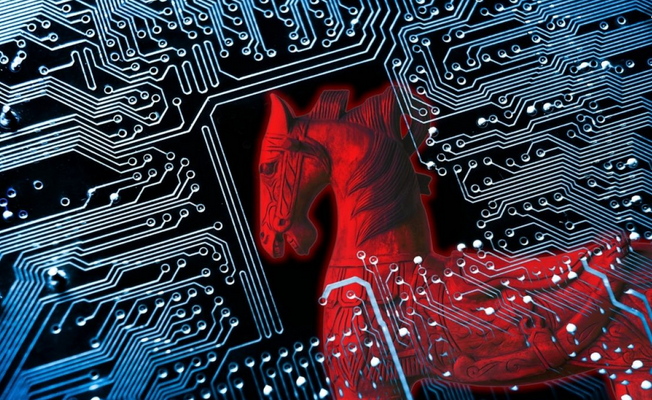 In a week when Britain can finally celebrate its newfound sovereignty as it departs  the EU, it has made itself beholden to another foreign power, but  one far less benign than the EU. Further to my Murrination Huawei the Trojan Horse I have to confess to being deeply alarmed by Boris's decision to proceed. It seems that BT and  Vodaphone having secretly allowed Huawei  into their networks many years ago, then they built a  huge square around the Trojan Horse. They then argued to the government that it would cost too much and take too long to dismantle the square and move the horse back outside the walls. 
To reiterate my concerns:
This decision goes against the strongest advice of our closest allies in the five eyes community, and especially against Trump and America who has been particularly adamant. So undoubtedly this decision will have serious negative consequences in relation to security sharing and in our future US trade agreements negotiation. I suspect that whatever money was saved by BT and Vodaphone through their recent win preventing them from ripping out the existing Huawei equipment, this would pale into significance against  the bill to the nation in terms of lost trade deal costs and the financial costs due to the consequences of potentially violated security sharing.
This is a clear  failure to put security before ill-judged commercial interests and speed of 5G implementation.
It is  a further failure to recognise that China is not a large post-Brext potential market, but rather a hostile competitor to the West and Britain's  very concept of freedom and democracy. The fact that the RN operates freedom of the seas missions into contested Chinese waters should be ringing warning bells. What happens when tensions with Britain and China escalate over say HK, should we expect our network to just go down at some stage?
If Huawei can be limited to only 35% of the network, why is it essential at all? I would suggest this decision was all about not taking out what is there as opposed to what should be installed in the future. Especially as the telecoms business are under huge pressure from disintermediation via Internet apps.
This is a clear and worrying signal that Boris does not place national security and defence at the heart of his policies and raises further concerns that the defence review will fail to make the much-needed recommendation of the importance and need for  a new powerful if not expensive military capability, in a dangerous post-Brexit world.