Submitted by
David
on
Thu, 20/02/2020 - 18:30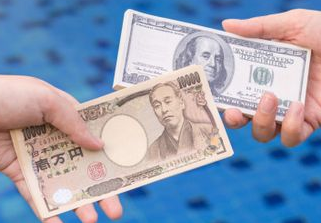 For some months, we have been warning that the global economy was far more fragile that the majority of people ever imagined, as it has been inflated by mountains of debt. The consequence of which would be a financial crisis greater than 2007-2009.
We have further warned that the Wuhan virus was far more economically impactful that the equity markets have to date appreciated, even though the smarter Bond markets have been slowly recognising this reality.
Over that past few weeks, we have watched the authorities in America and China try to limit the damage by keeping the markets bubbling away. However, in the shadows like a giant iceberg has sat Japan. The first of the Asian super empires that is now old in five-stage cycle terms. Which has been trying to keep up with its younger Chinese neighbour but taking financial steroids.
Having had lots of extra cash, where else you invest it? But of course in China. The problem is that if the investment in China by Japan was in any way leveraged(which it most certainly was!) then the economic slowdown over the past weeks will have revealed a massive Japanese funding gap. The move of Dollar Yen yesterday above 111.00 signalled a potentially huge move to 130 plus as the Yen collapses. The move to a reflex risk-off Dollar rally is a clear signal that something is very wrong with the world.
Thus our conclusion is the anticipated financial storm has started with Japan and very quickly will spread across the world's financial market. However unlike the Asian crisis to which it will initially look very similar, this time the US is about to be hit at the apex of its financial bubble so, it will itself suffer a similar outcome and additionally there will be more complex eruptions that will follow on in a second phase crisis.
To use a British WW2 warning as the bombers flew overhead; Flack Jackets and tin hats on ladies and Gentlemen.
Action to Be Taken
If you wish to successfully navigate this imminent crisis and  you are an:
1.      Asset Manager interested in specific actionable Financial Market Predictions and or our Arkent Scenario.
2.      C Suite Executive seeking to understand and mitigate your company's macro risks
My exclusive analysis and consultancy could help you negotiate these challenges and enhance your profitability and survivability.
To find out more about the essential nature of this service please contact me on: Contact David
Further reading