Submitted by
David
on
Mon, 19/04/2021 - 12:00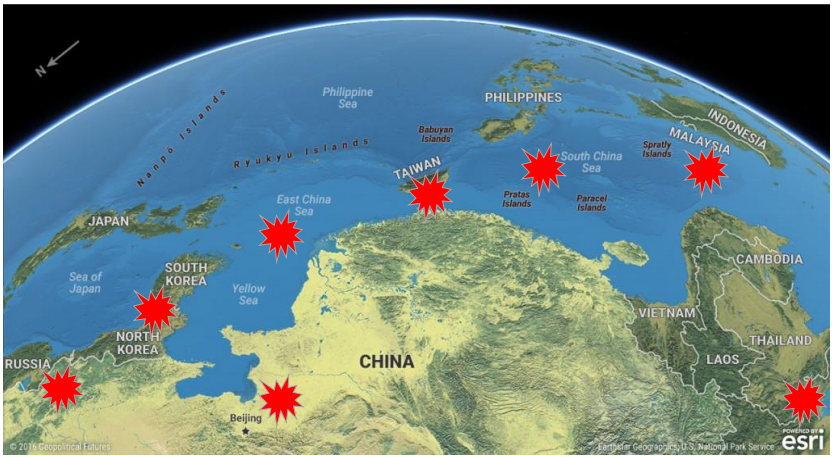 Since December 2020 we have been warning that tensions around Taiwan are reaching critical levels. This has been primarily driven by Xi's agenda of expansion, recently accelerated by Trump's parting shot where he repudiated Xi's One China Policy. Much has changed since 1996 when (during the Third Taiwan Straits Crisis) America sent two carrier battle groups to the area. Carrier battle group five, centered on the USS Nimitz, and carrier battle group seven, centered on the USS Independence accompanied by the amphibious assault ship USS Belleau Wood, were the specific groups sent to ...
To continue reading this post...
Subscribe To Gain David's Insights
Read David's Murrinations in full on the website, predictions, strategy and analysis, covering the latest significant financial, geopolitical and environmental developments around the world.
Read the newspapers for yesterday's news or read David's Murrinations for future trends and strategies.
A subscription will give you instant online access, as opposed to a 6 week delay for non-subscribers.
Choose Your Subscription
Free Trial
Start a 14 day free trial now
FREE

3 Month Subscription
£50 per month
£150
Annual Subscription
£40 per month
£480
Prices excluding VAT (UK only).
If you are already a subscriber login here
Free Arkite Membership
You will receive Arkite Alerts with invites to webinars, information relating to the site development and urgent heads up on very significant events. You will also receive Murrination email alerts but will not be able to click through and read them in full for 6 weeks.
Strategic Market Perspectives and Financial Market Analysis & Forecasts
David also offers Arkent Scenario Updates - unified strategic market perspectives and Financial Market Analysis & Forecasts - real time trade recommendations across Equity Indices, FX, Bonds, Emerging Markets and Commodities.