Submitted by
David
on
Thu, 03/09/2020 - 14:17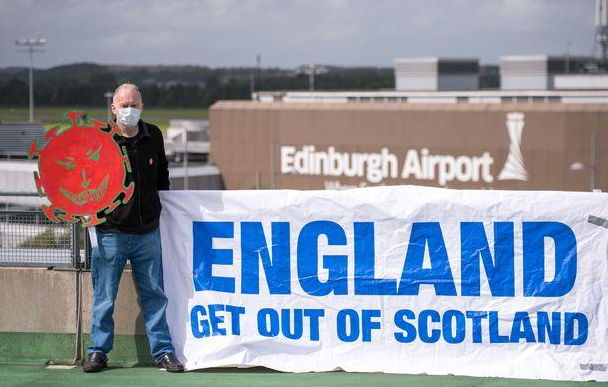 8.0 Rise of the SNP and Scottish Nationalism The Scottish National Party is a nationalist and social-democratic political party founded in Edinburgh in 1934. By the mid-1930s the decline of the British Empire was obvious, as were the hegemonic challenges from America, Germany and the USSR. As the Five Phase Empire Cycle predicts, decline begets fragmentation. Resultantly, the formation of a nationalistic party at this time was to be expected. Something often overlooked is the fact that the founders of the SNP were Fascists who almost immediately created links to the Nazis in Ge...
To continue reading this post...
Subscribe To Gain David's Insights
Read David's Murrinations in full, predictions, strategy and analysis, covering the latest significant financial, geopolitical and environmental developments around the world.
A subscription will give you instant access, as opposed to a 6 week delay for non-subscribers.
Choose Your Subscription
Free Trial
Start a 21 day free trial now
FREE

3 Month Subscription
£50 per month
£150
Annual Subscription
£40 per month
£480
Prices excluding VAT (UK only).
If you are already a subscriber login here
Free Arkite Membership
You will receive Arkite Alerts with invites to webinars, information relating to the site development and urgent heads up on very significant events. You will also receive Murrination email alerts but will not be able to click through and read them in full for 6 weeks.
Strategic Market Perspectives and Financial Market Analysis
David also offers Arkent Scenario Updates - unified strategic market perspectives and Financial Market Analysis - real time trade recommendations across Equity Indices, Companies, FX Bonds, precious metals and commodities.