Submitted by
David
on
Mon, 16/11/2020 - 09:00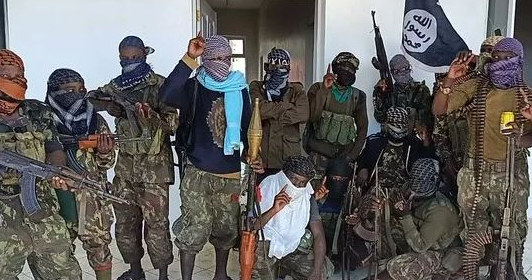 When President Obama announced the full withdrawal of troops from Iraq on 21 October 2011 he left a vacuum. It was quickly filled by ISIS (ISIL), an extreme and brutal religious sect to whom torture and killing are a way of life. Shockingly their rule of terror continued unimpeded for almost three years until in June 2014 when American and British forces working with a broad coalition officially started engaging this enemy. Western leaders finally recognised the danger the ISIS caliphate represented. It was a campaign of air power and local alliances that took until December 2017 ...
To continue reading this post...
Subscribe To Gain David's Insights
Read David's Murrinations in full on the website, predictions, strategy and analysis, covering the latest significant financial, geopolitical and environmental developments around the world.
A subscription will give you instant online access, as opposed to a 6 week delay for non-subscribers.
Choose Your Subscription
Free Trial
Start a 21 day free trial now
FREE

3 Month Subscription
£50 per month
£150
Annual Subscription
£40 per month
£480
Prices excluding VAT (UK only).
If you are already a subscriber login here
Free Arkite Membership
You will receive Arkite Alerts with invites to webinars, information relating to the site development and urgent heads up on very significant events. You will also receive Murrination email alerts but will not be able to click through and read them in full for 6 weeks.
Strategic Market Perspectives and Financial Market Analysis & Forecasts
David also offers Arkent Scenario Updates - unified strategic market perspectives and Financial Market Analysis & Forecasts - real time trade recommendations across Equity Indices, FX, Bonds, Emerging Markets and Commodities.