Submitted by
David Murrin
on
Mon, 10/01/2022 - 11:00
We have been warning that the Doomsday Bubble would finally end and that, when it burst, it would produce a bear market collapse even bigger than that triggered by 1929. For those following our Financial Market analysis, you will be aware that from 15200 onwards, we precisely targeted the NASDAQ all-time high as 16740, as outlined in Understanding Human Herding: Part 4 – The Madness Of Market Bubbles. Not only did it reach our target level precisely , but it then turned on a dime and reversed, and since then has remained below it even, as the SP500 and DJI made a marginal high la...
To continue reading this post...
Subscribe To Gain David's Insights
Read David's Murrinations Insights in full on the website, predictions, strategy and analysis, covering the latest significant financial, geopolitical and environmental developments around the world.
A subscription will give you instant online access, as opposed to a 16 week delay for non-subscribers.
If you are already a subscriber login here
Financial Market Forecasts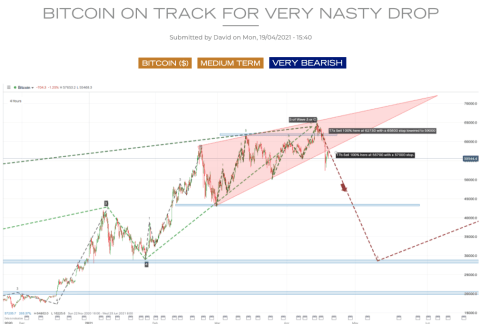 Real-Time Investment and Trade Recommendations
Our services provide real-time long-term and medium-term trade recommendations, with precise short-term entry points to maximise return multiples.
We cover the 5 macro sectors: equity indexes, FX, bonds, commodities and emerging markets, plus individual shares in multiples sectors.
"David Murrin is one of the best global macro forecasters I know..."
Anric Blatt, Managing Partner - Global Fund Advisors