Submitted by
David
on
Mon, 20/01/2020 - 11:40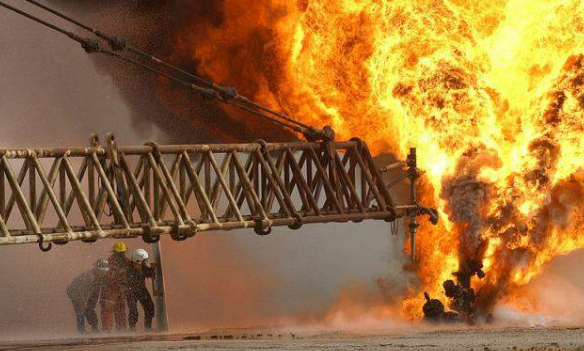 In a year that has started with extensive Australian bush fires, which clearly demonstrates yet another aspect of the increasingly damaging effects of climate change. It seems serendipitous that the oil and gas companies who have benefited from carbon emissions will endure their own reckoning as part of a general commodity price collapse by 50% during 2020. A drop that will complete the decade long counter-trend correction of the K cycle. Within the commodity sector, the area that was most venerable to decimation will be the oil and gas sector. The impending oil price decline will also demonstrate that there is a massive demand gap in the global economy that has not been obvious in the economic numbers. The fall could well be one of the catalysts for the turn in the US stock market with a domino effect across the other markets.
With respect to the Oil and Gas space, my call is that oil will drop from the current $59 to below $27. Consequentially  we expect this business sector to become a disaster zone in the year ahead. Indeed our call only a month ago on Tullow oil when it price was at 200 and was just waiting for the axe to fall in the coup de grass, with my target of 50 came true in swift order in a 75% drop. Today Premier oil looks to be next in line along with all the other oil and gas companies with high debt ratios and collapsing profit margins,
However, this Oil and Gas price decline will be so severe that that large companies like Exon, Shell, and BP will all be very vulnerable in 2020 to big share price drops and consolidation. As for the  Saudi Aramco float and its investors, we see only disaster for both! Meanwhile the commodity-producing nations like Russian, Saudi Arabia and Iran will suffer severe economic instability with Geopolitical consequences.
One particular consequence will be a collapse of the leverage loan market to the energy sector, that could start the rout to other sectors and in turn cause the whole $1.2 Trillion leveraged loan market in the USA to blow up.(55% of which are CLO s)
The good news is that looking forward, for those that survive, this oil and gas price collapse and the resultant lows will in 12-18 months, will offer a generational opportunity to buy resource assets and extremely low prices that will rally 100 times in the next decade. Much as Lukoil did when it rallied from 0.64 cents in 2001 to $64 a few years later.
For Oil and Gas Companies, Asset Managers, HNWIs and family offices who would like to navigate the troubled waters of the next 18 month profitably, our Market Analysis and full Arkent Updates subscription service is available. For details Contact David