Submitted by
David
on
Tue, 02/10/2012 - 19:23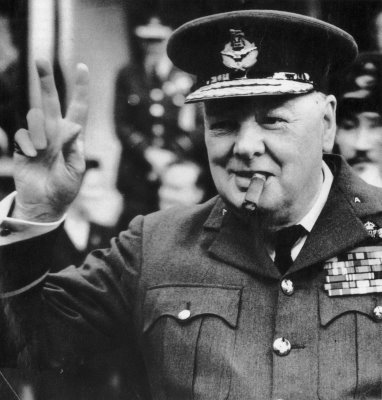 Never was this more apparent than with Winston Churchill. In every way he was a child of the British empire with his family placed right at the heart of the nation in an unbroken line back to his great great grandfather the first Duke of Mallbourgh. Born as John Churchill in 1650, he led the British army to a series of stunning victories at the start of the eighteenth century against French expansionary ambitions. Blenheim Palace was built by a grateful nation in commemoration and populated with images of bravery and victory that surrounded Winston as a boy. So is it any wonder that Winston felt a sense of personal destiny rarely seen in a man? But destiny is not enough; it needs to be accompanied by knowledge and wisdom in the affairs of man.
During the 1930's when Winston was out of political favour, one of the projects he undertook was a serious of books entitled Marlborough: His Life and Times. His writing of a sequence of volumes paralleled the unfolding of European history. When he started Volume One he was an admirer of Hilter's rejuvenation of Germany, but as Hilter's ambitions became clear they paralleled Marlborough's story and the geopolitics of 1685 starting with the French persecution of its Protestants which paralleled that of the Jews in Germany. Indeed Louis XII was as war hungry as Hitler. It was Winston's Knowledge of the 17th century expansion of France that gave him such insight into the rise of Germany and its impending threat to Britain.
When digesting the lessons of History, should we not remind ourselves of the two rises of Germany and that of Japan in the twentieth century that bear a stark resemblance to China which is rapidly turning its economic might into military power with aggressive aspirations?