Submitted by
David
on
Tue, 20/04/2021 - 12:00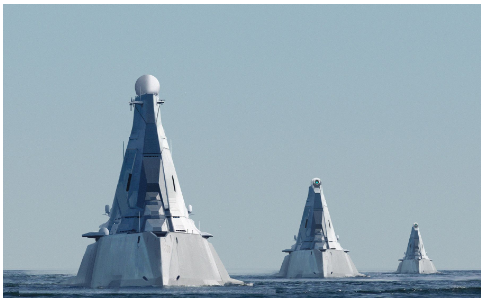 1.0 Time for a New Dreadnought-Type Innovation in Warship Design In a time when battleships usually took several years to build, the construction and launch in 1906 of HMS Dreadnought in less than 12 months was a demonstration of British military intention and industrial might. Most critically, her large gun design and steam turbines made every ship built before obsolete. The geostrategic consequences were enormous as it gave Germany a window to challenge Britain for control of the world's oceans and accelerated the Anglo-German naval race to astronomical levels. Today, we are wi...
To continue reading this post...
Subscribe To Gain David's Insights
Read David's Murrinations in full on the website, predictions, strategy and analysis, covering the latest significant financial, geopolitical and environmental developments around the world.
Read the newspapers for yesterday's news or read David's Murrinations for future trends and strategies.
A subscription will give you instant online access, as opposed to a 6 week delay for non-subscribers.
Choose Your Subscription
Free Trial
Start a 14 day free trial now
FREE

3 Month Subscription
£50 per month
£150
Annual Subscription
£40 per month
£480
Prices excluding VAT (UK only).
If you are already a subscriber login here
Free Arkite Membership
You will receive Arkite Alerts with invites to webinars, information relating to the site development and urgent heads up on very significant events. You will also receive Murrination email alerts but will not be able to click through and read them in full for 6 weeks.
Strategic Market Perspectives and Financial Market Analysis & Forecasts
David also offers Arkent Scenario Updates - unified strategic market perspectives and Financial Market Analysis & Forecasts - real time trade recommendations across Equity Indices, FX, Bonds, Emerging Markets and Commodities.