Submitted by
David
on
Tue, 24/03/2020 - 19:05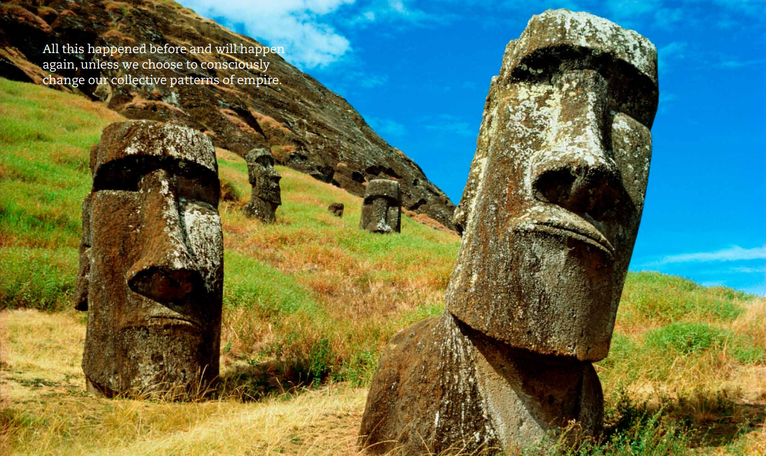 First; The Good News Since writing Breaking The Code of History, I have continued to seek enhanced concepts that explain human interactions and to better predict and understand our collective behaviours. This has led me to develop my Theory of Anti Entropy in Human Systems. Taking the most relevant Principles of this theory. The First Principle: The Hidden Human Energy of Anti-Entropy: Human history always focuses on the destructive disasters, but between those destructive gaps is hidden a huge amount of energy of self-organisation and human anti-entropy, starting with the grand...
To continue reading this post...
Subscribe To Gain David's Insights
Read David's Murrinations in full, covering the latest significant environmental, financial and geopolitical developments around the world. Spot emerging risks and opportunities with David's expert independent commentary, predictions, strategy and analysis. A subscription will give you instant access, as opposed to a 2 week delay for non-subscribers.
As an opening discount a 3 month subscription works out as £50 per month = £150 (+ VAT UK only) or an annual subscription is £40 per month (+ VAT UK only), paid annually costing £480 (+ VAT UK only).
Choose Your Subscription
3 Month Subscription
Annual Subscription
Free Arkite Membership
You are automatically an Arkite if you have joined the site already but if not then sign up for free.
As An Arkite
You will receive Murrination email alerts but will not be able to click through and view full posts for 14 days. You will receive Arkite Alerts with invites to webinars and information relating to the site development and urgent heads up on very significant events.
If you are already a subscriber login here