Submitted by
David
on
Fri, 22/01/2021 - 10:15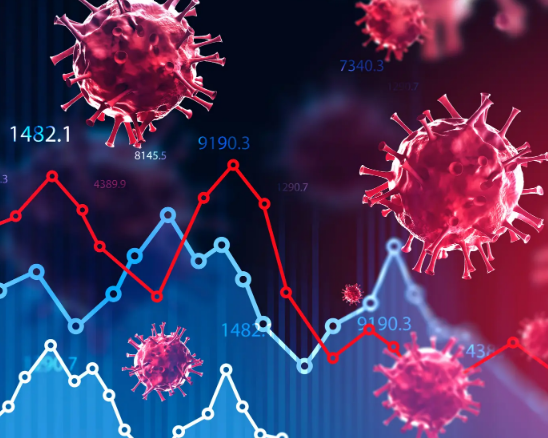 Firstly, I must comment on the excellent words of President Biden over the past 48 hours. There is no doubt that his intentions are good, and his pandemic plans reflect reality. Most critically, Biden's recognition that America is effectively in a state of war, is a vital shift in mindset. Enabling rapid legal and industrial adaptations, to surmount the major challenges ahead.  We  can only hope that a shift to a war time mindset, is swiftly adopted by Britain and the EU. However, I sadly doubt Bidens ability to deliver a substantive change to Americas fortunes as an empire, due ...
To continue reading this post...
Subscribe To Gain David's Insights
Read David's Murrinations in full on the website, predictions, strategy and analysis, covering the latest significant financial, geopolitical and environmental developments around the world.
A subscription will give you instant online access, as opposed to a 6 week delay for non-subscribers.
Choose Your Subscription
Free Trial
Start a 21 day free trial now
FREE

3 Month Subscription
£50 per month
£150
Annual Subscription
£40 per month
£480
Prices excluding VAT (UK only).
If you are already a subscriber login here
Free Arkite Membership
You will receive Arkite Alerts with invites to webinars, information relating to the site development and urgent heads up on very significant events. You will also receive Murrination email alerts but will not be able to click through and read them in full for 6 weeks.
Strategic Market Perspectives and Financial Market Analysis & Forecasts
David also offers Arkent Scenario Updates - unified strategic market perspectives and Financial Market Analysis & Forecasts - real time trade recommendations across Equity Indices, FX, Bonds, Emerging Markets and Commodities.