Submitted by
David Murrin
on
Thu, 20/08/2020 - 17:34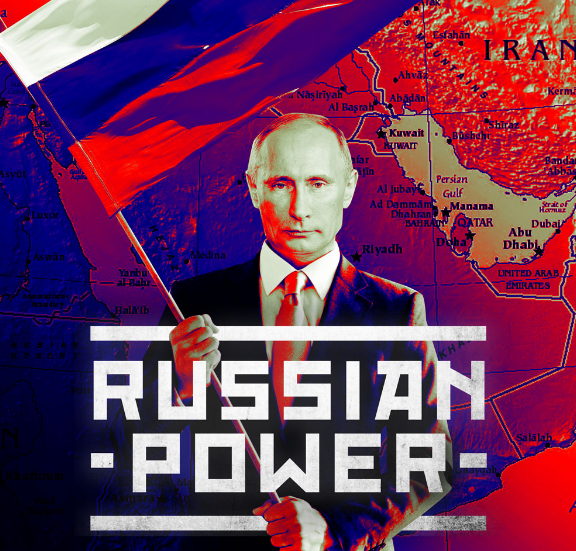 Until only recently, Britain and the West have severely underestimated Putin. NATO nations have been guilty of appalling sloppiness in not adapting their foreign policy to a resurgent Russia. The UK's recent Russia report shows how exposed British society has been to penetration and consequent subversion by Putin's oligarchs.
In addition to the Salisbury nerve agent attack (to which Britain's response was somewhat less then robust) we have witnessed regular and increasingly hostile incursions by Russian naval forces into and around British waters. How has this come to pass? Why has Britain, as well as the West, been so asleep to the rising threat of Putin's Russia?
The reality is the once-fallen empire of the USSR has again become strong. With this strength has come a policy of opportunistic, anti-Western Russian aggression.
Until 2011 Russia's economic recovery was driven by a decade long bull market in commodity production and prices, a wave Putin rode rather effectively. That decade long bull cycle was then replaced by a deflationary counter trend decline which is expected to end in the next six months with oil returning to sub $15 and the industrial metals falling below the 2020 March lows. Thereafter, in mid to late 2021, the uptrend in commodity prices is expected to resume and intensify as the current twenty-five year positive commodity cycle enters its strongest and final rally phase over the next five to seven years. The danger is the next uptrend will fuel and embolden Russia to become more aggressive in its geopolitical aspirations.
However, before this comes to pass Putin must survive a deep economic trough in the coming months. Over the past few years Russia has been hit fourfold: economic mismanagement, Western sanctions, lower oil prices and COVID. These have placed Russia in a precarious economic situation, exemplified by the Russian rubles slide. However, like many emerging nations who are commodity producing economies Russia has the advantage of its revenues being dollar based.
 
Image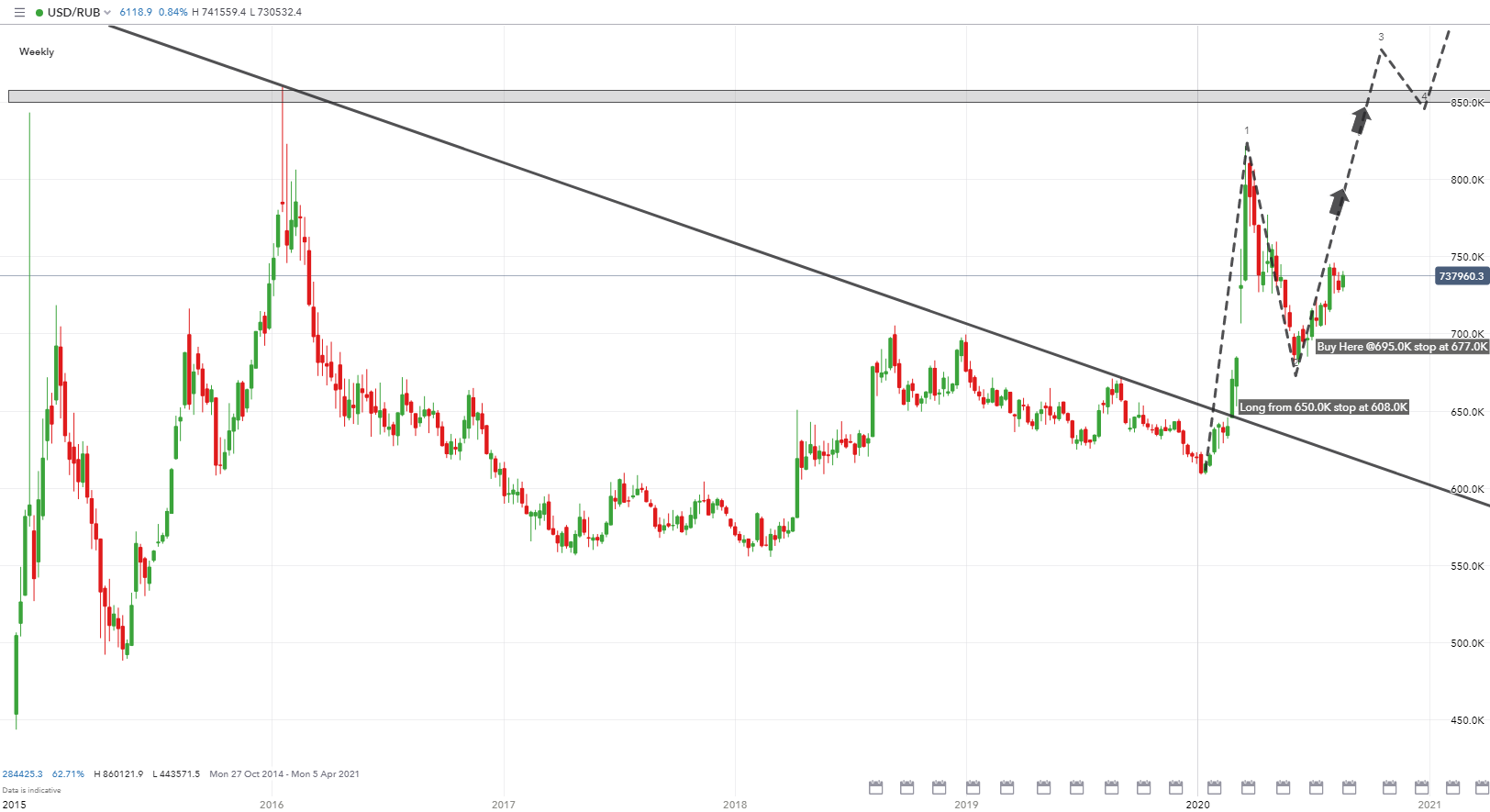 Image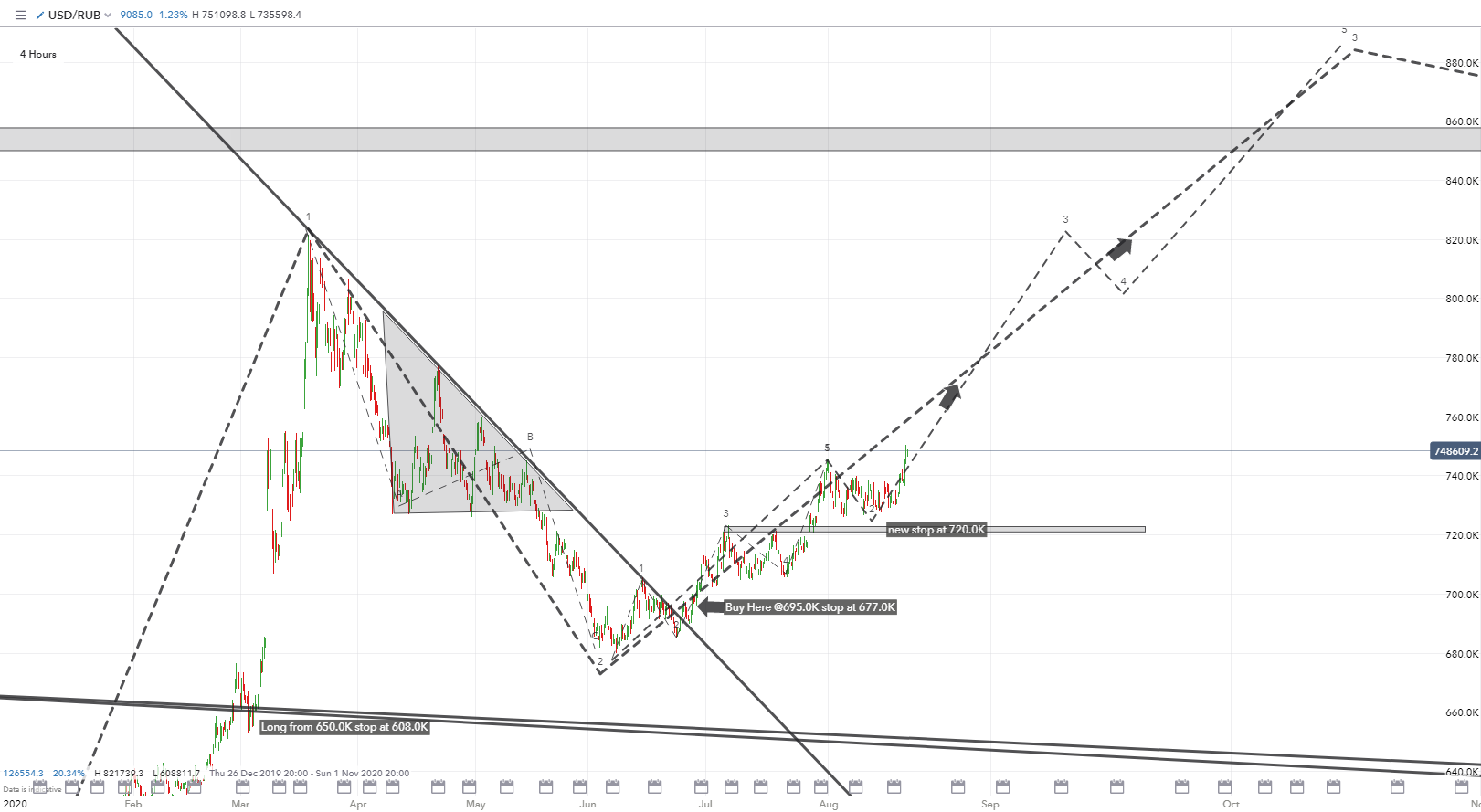 The question is how will Putin survive the impending pandemic/economic trough in Russia? Indeed, an economic implosion may lead to civil unrest against Putin. Putin may well blame these problems on the Western sanctions. During this period of economic distress, Putin could use an external event to trigger a regional war to distract Russians from the internal economic decline and unite them in a common cause to save himself. This situation must be monitored as a high-risk scenario. The crisis in Belarus, ruled by a similar dictator to himself, must be of significant concern to Putin as it highlights his vulnerability in the current climate.
If Putin survives through to 2021 (the anticipated commodity low point) Russia will once more become stronger economically into 2025 as it benefits from sky rocketing commodity prices. With such an improvement in economic conditions, Russia's national energy could significantly increase. If still led by Putin, Russia may become an even more formidable threat to Britain and the West.

If there is any doubt about Putin's anti-Western intentions, his track record should clarify his objectives. During his two decades of rule Putin has proven himself to be a very capable, if not an entirely dictatorial, leader. One that has placed himself and his own interests above that of the people he leads. He has survived because Russia has only ever known extreme hierarchical leadership. He appears to be driven by an ambition to restore the greatness of the old Soviet Empire and to erode the Western democracies although one dos not naturally follow the other!. He has consistently played a sequence of very smart geopolitical hands with only limited resources. Some examples of his actions are;

 
Russia's move into Syria. This was extremely shrewd and was timed to transpire once America had withdrawn from the Middle East. This withdrawal came from the belief that America's new-found oil production gave the US immunity against Middle Eastern politics. However, America will soon be forced to return due to low oil prices. Meanwhile, Russia now sits in the centre of the geographical 'board' where it will, without a doubt, seek to leverage its position to further advantage. A vital element of this is Russian access to the Syrian naval base of Tartus, a cornerstone of Russia's southern flank.

 
Russia's annexation of the Crimea. This was focused on maintaining maritime control of the Black Sea and expanding into the Mediterranean.
 
Putin has positioned himself at the heart of the European/Russian relationship. He has accomplished this via Germanys' dependence on Russian energy supplies. This has effectively silenced Germanys' responses to Russian aggression.
Putin deployed a Novichok nerve agent in Salisbury UK in 2018, violating all the cold war conventions of weapons of mass destruction and effectively got away with it without UK retribution.
 
Putin has sought to undermine the Western structure. He has utilised cyber attacks coupled with covert manipulation of Western institutions and democratic processes using influence campaigns at every possible opportunity. This can be seen from the Scottish referendum to Brexit and the US elections.


Most importantly, Putin has chosen his targets carefully and as such achieved many of his objectives. He has held on to power in what has be a tough decade for Russian commodity revenues, attesting to his skill and control of the state. Most importantly, during the same period he has watched the West weaken on almost every front. As such Putin must feel emboldened with respect to his foreign policy and the expansion of Russian influence whist recognising that he faces a period of great vulnerability in the months ahead.


In Part 2 I will examine Russia's growing military maritime capability and the danger it represents to Britain.