Submitted by
David
on
Thu, 15/08/2019 - 08:50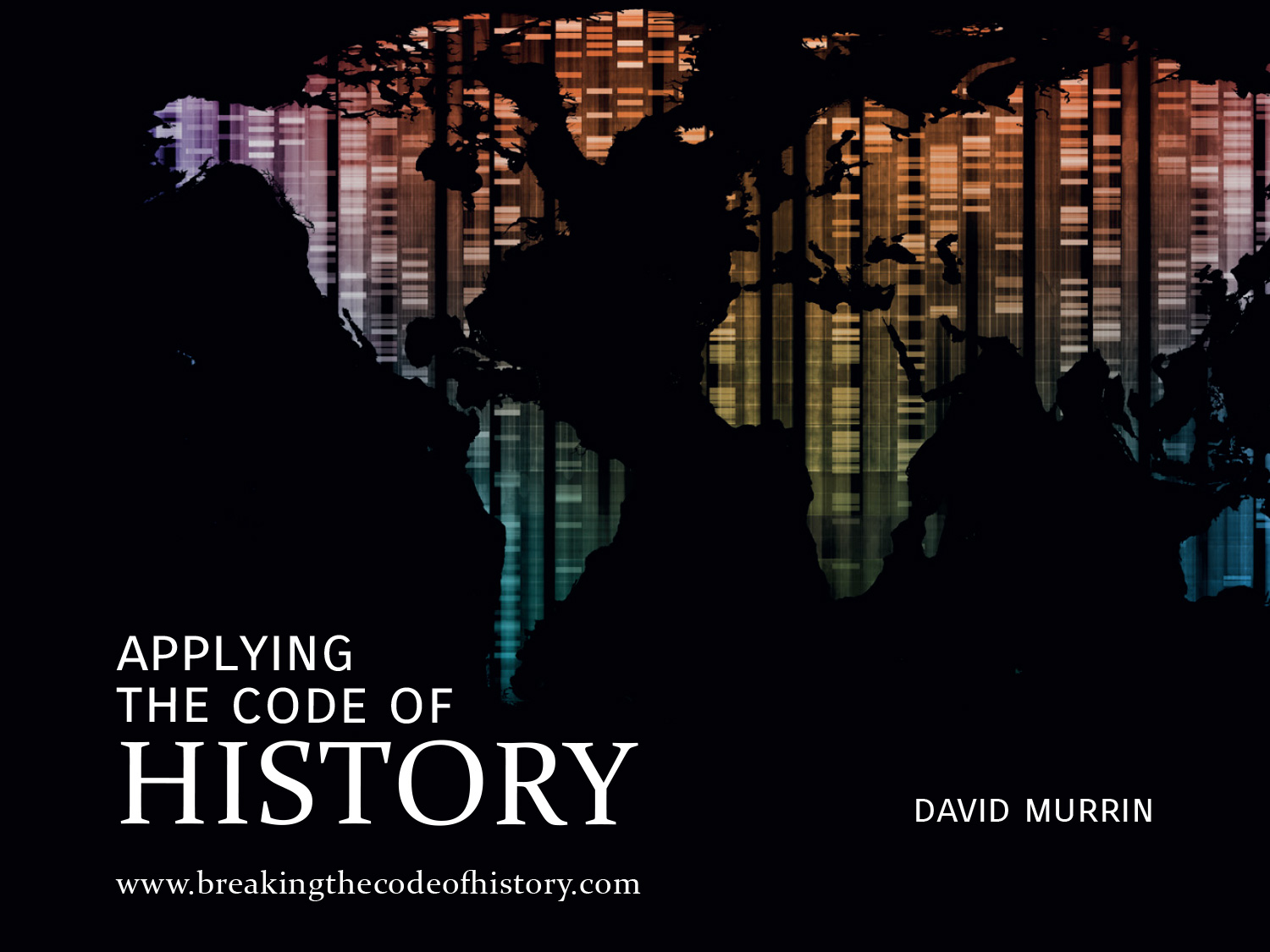 Applying the Code of History to the current political situation indicates that the end of the British democratic civil war is in sight and a new dawn beckons.

I recently gave an interview to Marco Schiavo, who interviewed me back in 2012. In this new interview, now available on my new Global Forcaster site, we reviewed my predictions since 2012, based on Breaking the Code of History (BTCH).

It was with a mixture of intellectual curiosity and interest that Marco noted that every one of my predictions, based on the BTCH principals, had come to pass. However, there has been one notable major change in my view since 2012 and that is with regard as to where Britain sits on its five-phase cycle. My initial assumption was that it was just like all other elements of the Super Western Christian Empire, in terminal decline i.e in step with the EU and America. However, it was Britain's third place in the medal tables in the 2012 Olympics, followed by its second place in 2016, that caused me to review the evidence. This along with positive demographics and zero presentation of wealth distribution policies whilst in power (the Labour Party under Blair and Brown were wealth neutral) all suggested that Britain had entered a new regional stage from 1970 and was actually at the end of the first phase of expansion, as marked by what we described as civil war of regionalisation contained within a democratic framework. Otherwise, known as Brexit.

With such an exciting real-time example of a Five Phase Life Cycle of a nation such as Britain unfolding before our eyes, I have written many a Murrination and prediction for this period which are now worth reviewing.

1. That a referendum would generate a leave majority. The moment Cameron called for a Brexit referendum, BTCH suggested that the result would be a majority wanting to leave. This was based on the logic of collective aspiration of a nation, with a self-identity and high levels of national energy, seeking to expand its influence and throw off any limiting chains (in this case the EU). Against all the expectations and the full weight of the government propaganda machine, this call was correct.
2. The prediction, days after her ascension to Prime Minister, that May would go down as the worst English leader since King John. This was based on her left-brained thought process, which does not suit high leadership, her high levels of Narcissism, based on her belief in her divine right to rule and her track record at the Home office. There was also concern that as a remainer she would sabotage the leaving process, and indeed she did by not using the no-deal threat and by creating the Irish Backstop. All points of which were true, and interestingly she played a very similar role as Charles I in the drama and was just lucky that Britain no longer inflicts the death penalty on traitors as she has betrayed her nation and the electorate she supposedly led with dedication.

3. The prediction that Boris would be the next PM after May, (to much derision by many!). I then went further to say that he would in the future be remembered as the greatest PM since Thatcher who put the great back into Great Britain. Part one has come to pass and part two will inevitably follow.

4. I have long predicted that the negotiation with the EU would be acrimonious and that Britain would leave with No Deal, and some possible plus points on a few mutually agreed terms. It was also noted that China in 2001 took a similar No Deal, otherwise known as becoming a member of the WTO. This membership acted as a basis for China to become the largest economy in the world today, on purchasing power parity and absolute economic primacy in the near future. So thank you project fear for creating such a misrepresentative label to an otherwise highly productive trade structure. I believe that Boris will deliver Brexit by October 31st . Afterall May was committed to remaining and sabotaging Brexit, and now Boris is 100% committed to Britains departure and prepared to use the full weight of Government to achieve that goal. As such it is a done deal, although the remainers in parliament will make noise, they will in the end be on the losing side of this Democratic British Civil war. Outcome pending October 31st 2019

5. Labour under Jeremy Corbyn, would NOT rise to Power. I have fielded numerous concerned questions from those who feared Labour would slip into power and destroy those with any wealth. Our answer has stood the test of time and many so-called informed peoples fears. That because Britain was expanding there would be no place for wealth distribution politics, and as such The Labour party was in terminal decline. The oscillation between Conservative wealth creation that builds national wealth and the give away of Labour was a major factor associated with the decline of the British empire into 1970. I predict that the next general election, whether in the weeks ahead or in years to come, will see a massive swing to Boris's Conservatives that will all but end the meaningful presence of the Labour Party in British politics. To be replaced either by a centre party or an ultra-right party like the Brexit Party.

6. British politics will move to the Right. I expect the new politics of the next decade to be wealth creation based but to also have a social conscience and thus to constructively give away wealth simultaneously with a social conscience. The Conservative Party, expounded by Boris, is sounding very similar to this construct. We have seen this with the birth of the Brexit party and swing to Boris.

7. The role of Nigel Farage has been truly catalytic. With his personification of protesting energy, that would normally drive a civil war (aka Thomas Fairfax who was ultimately outmanoeuvred by Cromwell AKA Boris). Instead, of mass bloodletting, this huge social shift has been conducted within the constraint of democracy. Farage's first great achievement was when he pressured Cameron into the referendum by drawing Conservative votes into UKIP. Then when all looked lost in the spring of 2019, and the remainers of the Conservative Party looked to be winning, Farage set the Brexit Party up on the right of the Conservatives threatening there very existence, unless they elected Boris (something they would never have done otherwise). Thus Nigel is owed a debt of thanks by the Conservative Party for their survival and rebirth and by the nation for catalysing the next phase of British growth and a new national identity. A peerage would be a small token of recognition.
Overall I continue to be impressed, surprised and excited by the power and accuracy of the predictions made by applying the Code of History over this time. I should stress that these have not been founded on my personal/emotional views but by the application of the social construct within the Five Phase Life Cycle applied to Britains new rise, which is in effect a social equation. More of which can be found in my new Global Forecaster site, which is now live.

So what next? Well as discussed in Murrination-Brexit and its parallels with the English civil war, civil wars require the certain conditions of social change to be met, and once complete the energy turns outwards against an external adversary. After the English civil war it was the Dutch, and today it will be the EU. I have no doubt that now the national resolve is in Boris' hands we will be leaving on 31st October and it will be the EU who seeks terms with Britain, not the other way round.

If you are interested in my predictions for the next six years please join the Vision Global Britain campaign on my site.

From a Breaking the Code of History perspective and a personal one, I have to confess to being excited to be British and see what the unfettered future will hold for this great nation.