Submitted by
David Murrin
on
Wed, 10/02/2021 - 12:00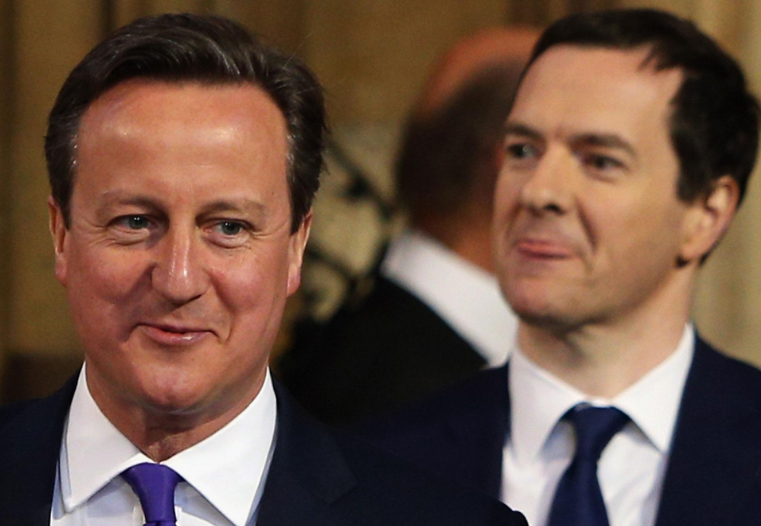 Obama's poor leadership compounded America's already decreasing national energy and irrevocably weakened the American hegemony, a decline that was initially obscured by post-Cold War hubris.
Britain underwent a similar phase of poor leadership that left its indelible mark. The difference between the two was that the negative impact on Britain was negated (to a large degree) by rising national energy. Nonetheless, Britain today is suffering from the gaping holes caused by the Cameron and Osborne years (C&O) of entitled leadership and consistently poor judgement. Here are some examples:
The failure of the NHS during the pandemic. The NHS and the enactment of the reforms under Andrew Lansley divested government control of the NHS to Public Health England. The direct consequences of this have been the failure of the NHS to perform during the pandemic (details of which will be covered in the next Murrinations Insight).
 
The collapse of the UK's defence capability. C&O'S 2010 and 2015 strategic defence reviews all but destroyed our armed forces' combat capability today. C&O's policies demonstrated wilful neglect of Britain's defence at every turn. Only the Royal Navy, heroically lead by Admiral George Zambellios, resisted this irresponsibility. Ironically, Cameron was keen to use the military in Libya and failed to complete the job, leaving a failed state locked into a civil war ever since. As a direct consequence, the Russians gained a toehold in the Western Mediterranean and the Chinese were emboldened to become more aggressive in their ambitions.
 
The not-so-golden-era of China–UK relations. This is the complete delusion with which C&O kowtowed to President Xi on a UK state visit, as they sought enhanced trade flows and investment while turning a blind eye to China's multitude of grave misdemeanours. Britain's apparent subservience combined with Obama's foreign policy weakness was inevitably responsible for emboldening and accelerating Xi's expansionist plans. The folly of this policy is now clear as UK–Chinese relations haveswung back into a deep freeze which will inevitably become colder.
 
The snubbing of India. This came in a state visit following China with a very second rate public greeting for Modi that made it clear to all he was the second choice behind Xi. This was a disastrous strategy towards a natural democratic ally of the UK that will in time become a global powerhouse. This is only now being rectified through Britain's attempt to join the Quad, which includes India and the signing of a much welcome Anglo-Indian trade deal.
 
The Scottish Referendum and the devolution disaster. In C&O's rush to save losing the referendum at the last minute, they offered the biggest devolution plan in the UK's history to mollify the Scottish dissenters, which only kicked the can down the road. This is a policy that will almost inevitably require further dramatic constitutional changes to ultimately create a more balanced and cooperative governance of the nations within the UK.
 
The referendum and leaving the EU. This was yet another failure of judgement for a remain-dominated government. Cameron's failure to make Britain's case to become an equal of Germany within the EU stalled when faced with the headmistress Merkel. Schoolboy Cameron faced humiliation and failure which then bounced him into a poorly judged referendum. This one policy had the unintentional consequence that was the only real positive outcome of his leadership. His arrogance only fed into the dynamics of the energy of a civil war against the enfranchised government that tried to harness fear to win. In short, Cameron was as hapless as Charles I, but luckily for him he still has his head.
However, the period was not unique in its levels of schoolboy incompetence as it was followed by the May premiership. Teresa May's external rigid and dragon-like persona (a deep echo of what some thought was Thatcher energy) appeared as an opposite to Cameron, but May's external persona only masked equal levels of total incompetence that threw the nation into further chaos and division. Notably, May had been Home Secretary under Cameron and so one could observe incompetence begat incompetence. The result of this, was that Britain was governed badly for over a decade. In effect, after 30 years of advance from 1979 to 2009 impelled by the Thatcher revolution, the British system went into reverse and retraced some if its progress in a correction. It was this period of poor leadership that set the ground for radical change in the form of Brexit, which was not just about leaving the EU but replacing left-brained, iterative, enfranchised thinking with creative and expansive right-brained leadership that could better harness the growing national energy in Britain.
What is fascinating is the resilience Britain displayed during this period of correction. This is due to its collective and underlying national energy, manifesting in companies and institutions at lower levels of the governance hierarchy and in the private domain that countered C&O's and May's gross incompetence.
Boris Johnson, to his credit, has a very different charter to C&O and May. He is one who channels positive creative energy as a leader who is currently doing a very good job of correcting his fellow Etonian's legacy of damage. What is interesting is how the British press has failed to highlight such a terrible C&O and May legacy, which should make them all completely unemployable for life. Promotion seems to be the bizarre way Britain copes with its most-destructive civil servants. Similarly, the British establishment likes to forget its leaders' failures and certainly never seeks to recognise them. Thus, it is unable to learn from them. This is why they keep happening! This is a situation that must, and I believe is about to, change.
Next: Indifference To Incompetence: Linked To The Cycle of Empires